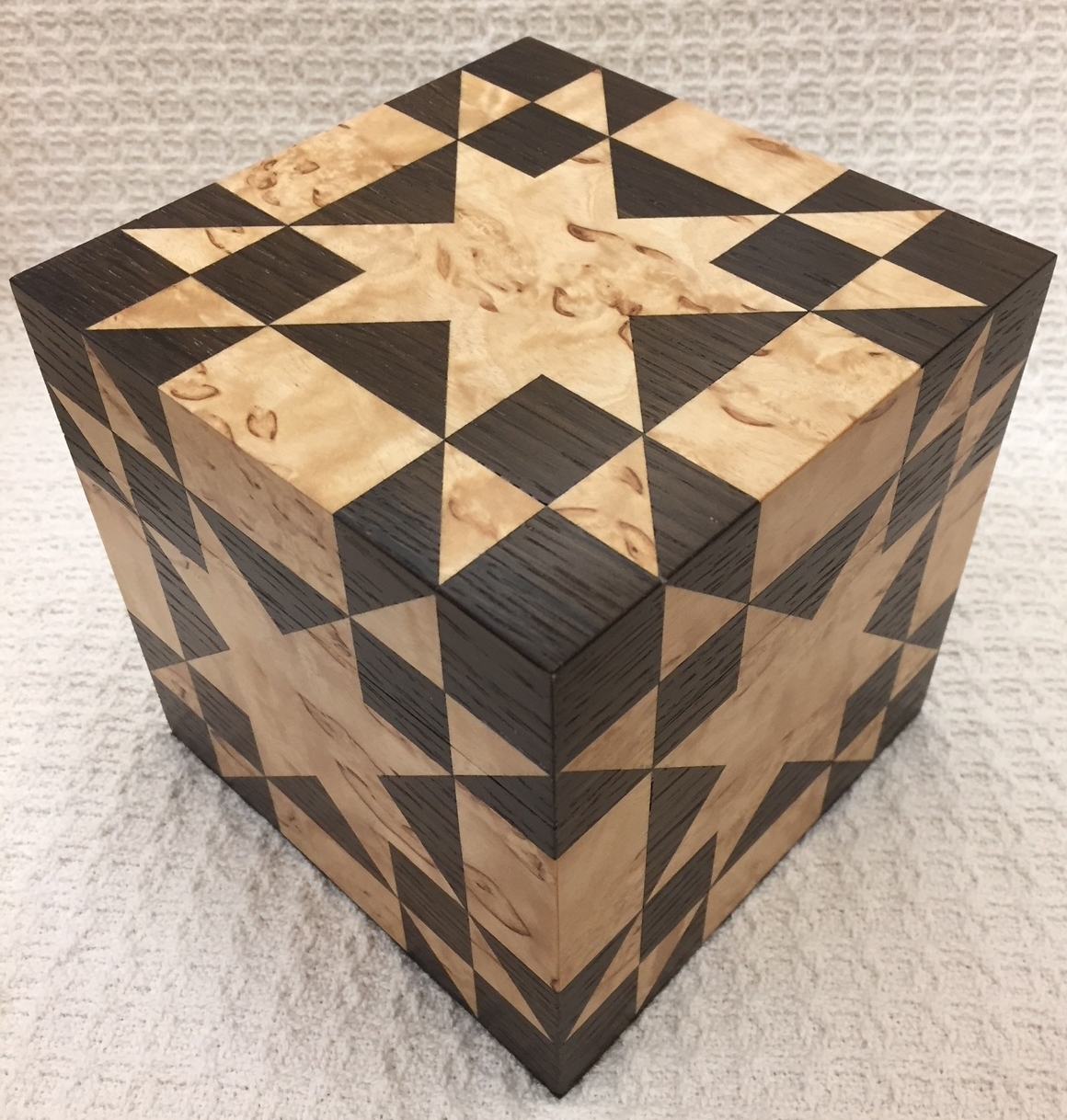 Amish Star Wooden Box
This is the traditional quilt pattern called Amish Star. When wrapped around this box, you see a secondary pattern at the corners that looks like a six-pointed star. On a shelf or table, you can see the pattern from any direction.

This 5" cube with a lift-off lid is veneered with fumed Oak and Karelian Burl. The inside is Cherry with a black velvet interior bottom, and black felt on the outside base.

A small registration "button" orients the top so the grain and figure in the wood stay aligned when you close the box.
sold out
Artisan: David Grunenwald